Sprinklr Streamlines Order-to-Cash With Salesforce and NetSuite Integration
Sprinklr
Replacing a Celigo solution that lacked the scale and flexibility Sprinklr needed, Boomi powers seamless data exchange between ERP and CRM systems. Accurate, up-to-date information is saving the finance team from error-prone manual work.
Business Goals
The world's leading social media management suite, Sprinklr is used by more than 1,500 companies globally. The company has grown rapidly, employing 1,300 personnel across 15 countries as enterprises continue to adopt its platform.
Equipping finance and sales personnel with the right data to be more efficient and productive was a key priority. Sprinklr needed to streamline its order-to-cash process, improve financial reporting on customer accounts, and establish a single source of truth for finance and sales.
Integration Challenges
Sprinklr was using Celigo to integrate NetSuite OneWorld ERP and Salesforce CRM, but found Celigo lacked scale and flexibility to handle the growing complexity of integrations. Problems with data not synching correctly and dissatisfaction with Celigo support also prompted Sprinklr to explore integration alternatives.
Sprinklr also wanted to integrate its own platform, which allows customers to build and manage social media campaigns, with NetSuite. The company was skeptical of Celigo's ability handle that integration without extensive custom coding.
How Boomi Helped
Boomi has streamlined order-to-cash processes at Sprinklr. The company can now pull both opportunity and final quote data into NetSuite for more detailed insights, eliminating error-prone manual work for accountants.
Sprinklr has also connected NetSuite with its homegrown operational platform to enable financial reporting and analysis in NetSuite, rather than manually moving data from both systems into spreadsheets.
And in future, Sprinklr plans to move NetSuite data into Salesforce to give sales reps better insights into customer invoicing and payments.
Results
Boomi's low-code integration platform gives Sprinklr fast, intuitive integration development with flexibility to handle complex integration scenarios. With Boomi, Sprinklr has been able to streamline and automate business processes, eliminating previous manual work. Benefits realized include:
Accurate, up-to-date information in NetSuite to streamline finance
A single source of truth, saving accountants from manual data look-ups
Unified NetSuite and Sprinklr data for financial reporting and analysis
2x faster integration development compared to custom coding
Boomi is the sweet spot between UI-based ease of use and flexibility for complex integrations. It gives us the simplicity we need, but it can handle any complexity that we throw at it.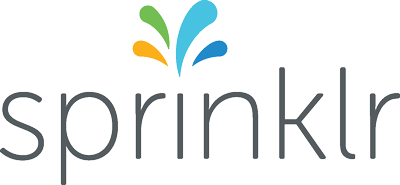 Market
Software (social media management)
Headquarters
New York, NY
Employees
1,400
Customers
1,500
Key Integrations
NetSuite ERP
Salesforce CRM
Case Study
Sprinklr Drives Efficiency and Insights Across Its Fast-Growth Software Business
Case Study
Sprinklr Saves 300 Hours in Order Processing Across Its Fast-Growth Software Business
Customer Testimonial
Boomi helps social media management company Sprinklr connect disparate data sources, including NetSuite and Salesforce, to drive efficiency and customer service.
We wanted to partner with an integration vendor that was seasoned in the NetSuite space. Since we've been live, I haven't had to use Boomi support much if at all. Boomi just works.