Integration helps automate and scale software licensing
"After implementing Dell Boomi, we had a 58 percent month-over-month adoption rate and enabled the processing of $30 million worth of revenue. Dell Boomi just works—it was absolutely the right decision. "
John Pechmann, Partner Manager, Dell LSP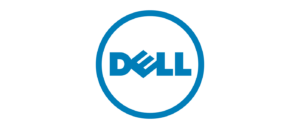 Integration helps automate and scale software licensing
"After implementing Dell Boomi, we had a 58 percent month-over-month adoption rate and enabled the processing of $30 million worth of revenue. Dell Boomi just works—it was absolutely the right decision. " — John Pechmann, Partner Manager, Dell LSP
The third-party fulfillment system for Dell Licensing Solution Provider (LSP) shares data using Dell Boomi AtomSphere to automatically process and manage sizable Microsoft licensing orders.
Dell uses Microsoft volume licensing solutions for the servers, desktop computers, laptops and other hardware it sells to small and medium-sized business (SMB) customers, as well as larger institutions purchasing thousands of licenses. To speed up the order-fulfillment process licensing, Dell needed an integration solution to share data from GFX, a third-party order fulfillment system, with the Azure-based Microsoft Products and Services Agreement (MPSA) system. Microsoft didn't offer a prebuilt integrator and recommended custom coding as a solution.
Initially, orders were entered manually, downloaded in bulk each week and transmitted to the Microsoft server for processing. After receiving a response from Microsoft, orders were entered into the third-party fulfillment tool and then invoiced.
"It was unsustainable," says John Pechmann, partner manager for Dell's LSP business. "We were unable to scale, and it definitely restricted adoption by the sales teams because they needed a level of confidence that, if they placed an order today, they'd be credited for the sale tomorrow."
Microsoft has a variety of enterprise agreements and maintenance programs, some of which can be very complex, with nuances that vary from program to program.
Ultimately, the MPSA will eventually replace all forms of licensing in a phased replacement process. So Dell's IT team could see that automating the integration between licensing and fulfillment would reap rewards down the line.
Solution
iPaaS handles messaging queuing and authentication
After doing its due diligence, the Dell IT team conducted a build-versus-buy comparison, and decided to go with Dell Boomi AtomSphere integration platform as a service (iPaaS) instead of building their custom integration solution. "It's not easy to design an end-to-end solution, because we had to keep in mind the limitations, constraints, volume and authentication process, as well as how the business wanted to avoid duplicate orders," says Sabu Syed, enterprise architect for Dell's Business Information Exchange team, who managed the project.
Dell's Business Information Exchange team handles integration on enterprise platforms for internal business use cases. They decided to use Dell Boomi as a B2B integration layer between GFX and the Microsoft API, hosting their own Atom on premises at Dell.
"Orders originate in GFX, so Microsoft was mandating that we integrate with Azure, which had its own one-off authentication mechanisms that had token passing," says Navnit Varu, B2B integration architect for Dell. "There are a couple of levels of authentication required before you send a document to them, but the other tools were incapable of doing that without some customization. With Dell Boomi, it was a fairly easy task for us to implement."
"Microsoft's web services allowed us to automate the order submission process from GFX and receive invoices back from Microsoft," says Karthik Pichumani, solution architect for the BIE team.
GFX connects to Dell Boomi through WebSphere MQ and sends messages to Dell Boomi, and Boomi authenticates with Microsoft Azure using Azure Active Directory authentication. Credentials are sent using a three-step process to Azure, and Microsoft sends back the authentication token. An acknowledgement is sent to GFX indicating whether the order is approved and can proceed.
An hour later, GFX pulls the invoices and Dell Boomi authenticates the process and checks the order status for completion and invoicing. "Finally, we have a solid solution in place that's in production right now. The business is quite happy with what we've created," Syed says.
Increased adoption, faster invoicing
"Dell Boomi was the clear choice because of the speed of implementation," Pechmann says. "It was a much more cost-effective solution, and because we didn't have to reinvent the wheel, we went to market much faster."
Dell Boomi has helped Pechmann's group meet its strategic business needs by addressing both current and future integration pattern requirements, while offering faster time to market.
"Before we were growing 10 percent month-over-month. After implementing Dell Boomi, we had a 58 percent month-over-month adoption rate and enabled the processing of $30 million worth of revenue," Pechmann says. "Dell Boomi just works—it was absolutely the right decision."
About Dell
Dell Inc. (NASDAQ: DELL) listens to customers and delivers innovative technology and services that give them the power to do more. Learn more at www.dell.com.
Success Summary
Application Types
Fulfillment Systems
Identity and Access Management
Applications
GFX
Microsoft Azure Active Directory