Legacy Middleware Slowing Your Business Down?
It's time to modernize with Boomi and quickly deliver integrated experiences
It's no secret – the pace of business is accelerating, and IT leaders are being asked to do more than ever.
Older legacy middleware such as webMethods and Tibco can slow your business down, and keep you from achieving the digital ambitions you need to succeed in today's environment.
But modernizing your legacy middleware doesn't have to be such a challenge.
Enter your preferred address and we will ship a complimentary Amazon Echo Dot and Smart Plug gift along with a special invitation to learn more.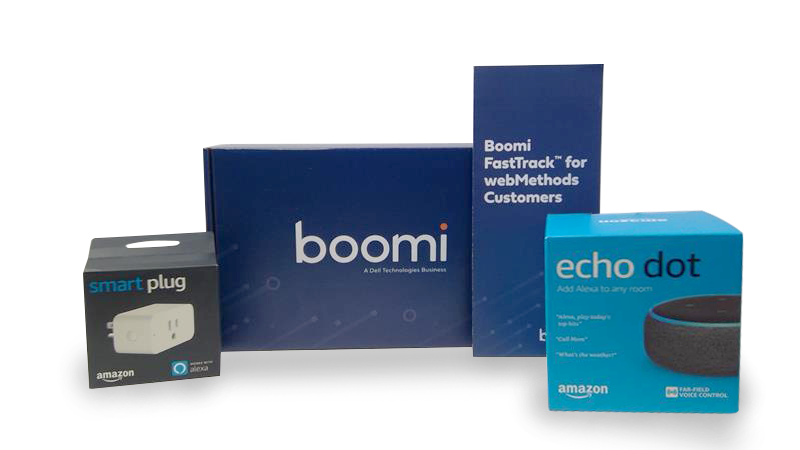 See just how smart organizations are quickly shifting to the cloud to meet the ever-accelerating needs of digital-minded customers and partners and start achieving more with less.
Fill out the form for complimentary Amazon Echo Dot and Smart Plug gift