July 23rd, 2015
The Business Intelligence Group has named Dell Boomi Cloud Company of the Year for the 2015 Stratus Awards for Cloud Computing. The Stratus Awards identified select companies for innovative approaches to accelerate the development and adoption of the cloud in busines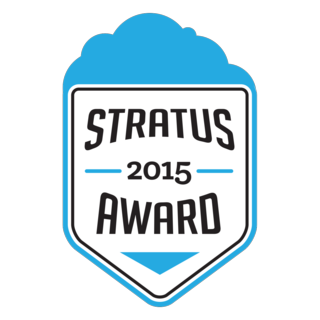 s markets.
The Stratus Awards rely on real business people with experience and knowledge to judge its industry awards programs. With a unique scoring system that measures performance across multiple business domains, the Stratus Awards recognizes companies whose achievements stand above those of its peers.
"Businesses need every efficiency-enhancing and time-saving tool available to continue to meet the demands of their marketplaces. Dell Boomi solutions can set them way ahead of the competition," said Kim Morgan, international judge for the Business Intelligence Group. By creating a far faster and less expensive way for companies to move to the cloud, while remaining highly secure, Dell Boomi helps companies dramatically accelerate cloud adoption and increase their agility.
Organizations of all sizes––from growing mid-market companies to very large enterprises––enjoy rapid time to value as a result of drastically reduced implementation times and substantial cost savings over traditional solutions.
Dell Boomi's PaaS solution supports cloud and on-premises integration, API Management and MDM using the same platform and easy-to-use visual interface. This single platform makes it far simpler for customers to move, manage and govern data, increasing productivity and reducing complexity.
See the full list of Stratus Award winners and finalists here.